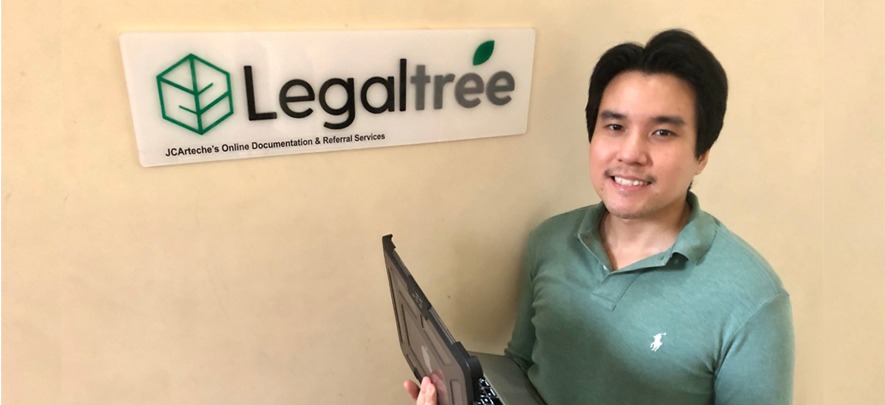 Hi, I'm Atty. Jason Arteche, owner and founder of Legal Tree.
---
Why did I establish Legal Tree?
He who has less in life should have more in law — is this social justice principle true today?
My years of legal practice have exposed me to the high cost of legal services. Many people don't have access to legal services because it's too expensive and difficult to use.
Consulting a lawyer cost thousands of pesos. Looking for a lawyer with the right specialization for your concern is also time-consuming and difficult. As a result, most people don't use legal services and are either abused or taken advantage of.
According to the 2019 edition of the World Justice Project's "Global Insights on Access to Justice", 80% of Filipinos who needed legal help did not receive it. Worse, of the 20% who did receive legal help, 72% of them sought legal help from friends and families while only 15% sought help from lawyers and the rest from various institutions.
This is why I founded Legal Tree with the goal of empowering Filipinos to protect their rights and making legal services accessible to them. My vision is a Philippines where anyone who needs legal services can easily get it.
---
How do we intend to fulfill our goal?
With Legal Tree you can create and customize documents, from affidavits to contracts, anytime online within minutes using our innovative Q&A tool. We have a growing library of 110+ documents to date.
If you need legal advice, you can consult a lawyer with the right specialization for your legal question within 3 business days from request. We have partnered with 280+ lawyers to ensure you can consult a lawyer anytime and anywhere.
As a social enterprise we keep our prices affordable and everything we earn is reinvested back to our goal of making legal services accessible.
Still, we do not compromise on the quality of our services by ensuring that lawyers review the documents before making them available on the website. We also collaborate only with lawyers who are experienced and in good standing with the Integrated Bar of the Philippines.
---
How many have we helped so far?
Since we launched in January 2020 we have (a) helped 1,450+ individuals and businesses; (b) provided 1550+ documents; and (c) partnered with 280+ lawyers to deliver simple and affordable legal services.
We're also a member-startup of QBO Philippines Innovation Hub, a public-private partnership supporting the Philippine startup ecosystem. We've also been featured as an SME inspiration by UnionBank GlobalLinker and business to watch by Asia Law Portal.
We look forward to helping more Filipinos and fulfill our goal of making legal services simple and affordable.